3rd session of the 5th convocation of the NSDI Council was held in the State Geodetic Administration, on February 15, 2018.

The session was chaired and opened by Milan Rezo, PhD., Assistant Minister for Permits of State Significance. The members were then greeted and welcomed by the director of the State Geodetic Administration, as well as the Vice President of the NSDI Council, Damir Šantek, PhD.

The agenda of the session was unanimously adopted as well as the record of the previously held session.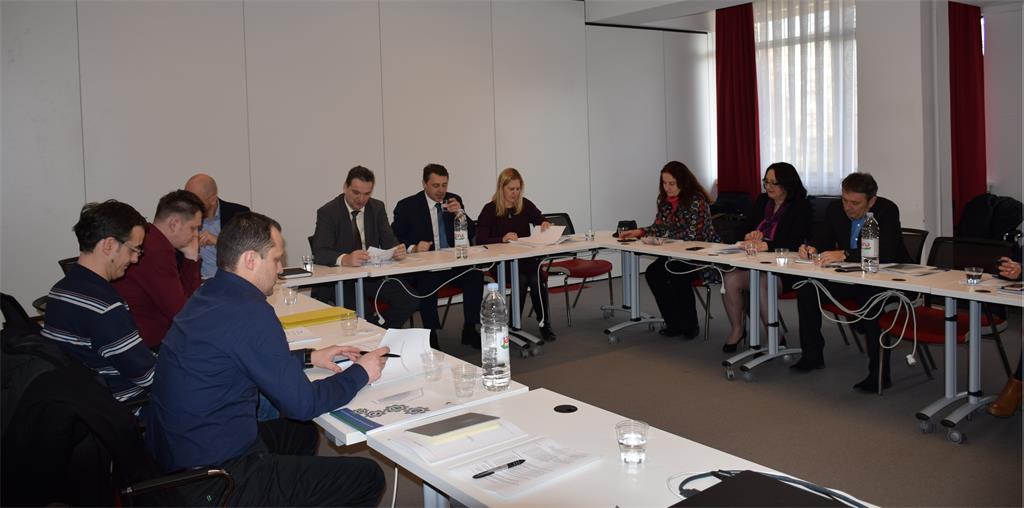 A proposal of the Report on the NSDI development for 2017 for the Croatian Government, drawn up by the National Contact Point on the basis of the obligations arising from the NSDI Law, was presented to the Council. The report outlines the main activities for the establishment of the NSDI in 2017, including the adoption of the National Spatial Data Infrastructure Strategy 2020 (NSDI Strategy) and the National Spatial Data Infrastructure Strategic Plan for the period 2017 - 2020 (Strategic Plan). During this period other important activities were done, workshops for NSDI subjects were held, SDI Days 2017 conference was organized for more than 200 participants, and the Monitoring Report on the implementation of INSPIRE in Croatia for 2017 was regularly submitted to the European Commission.

Also, the Council discussed the proposal of the Plan of action on the establishment, maintenance and development of the National Spatial Data Infrastructure for 2018. These activities derive from the NSDI Strategic Plan. One of the most important activities is certainly the adoption of the Act on amendments to the NSDI Act, whose proposal was unanimously accepted at the session of the Parliament held on February 14, 2018, and sent to the proponent for the drafting of the Final Proposal of the Law. The President of the NSDI Council emphasized that in the forthcoming period NSDI activities will focus on local and regional self-government units.

The Council appointed a new member of the NSDI Board Mr. Darko Nekić from the Council members, instead of Mr. Bernard Gršić, who has ceased to be a member of the Council, and thus a member of the NSDI Board.

Decisions on the establishment of three NSDI working groups were adopted:
Workgroup for capacity building of NSDI, head Vesna Poslončec-Petrić, PhD.,
Workgroup for technical standards of NSDI, head Dragan Divjak, M.Sc.,
Workgroup for spatial data of NSDI, head Tomislav Ciceli, M.Sc.

At the end of the session, Head of the Spatial data infrastructure sector, Ljerka Marić, M.Sc., announced this year's 10th SDI 2018 Conference, which will be held on September 27 and 28 in Zagreb.