On May 30th and 31st, 2018, in Bečići in Montenegro, XI. Regional Conference on Cadastre and Spatial data Infrastructure entitled "Utilizing Spatial Data in Building a Digital Society - Challenges and Perspectives", organized by the Real Estate Directorate, was held.
Organizing regular regional conferences is the result of many years of cooperation between the institutions responsible for cadastre, state survey and national spatial data infrastructures from Albania, Bosnia and Herzegovina, Montenegro, Croatia, Kosovo, Macedonia, Slovenia and Serbia, who have presented their most important activities on this occasion. This year the representatives of the Agency for Geodesy, Cartography and Cadastre from Bulgaria joined the Conference.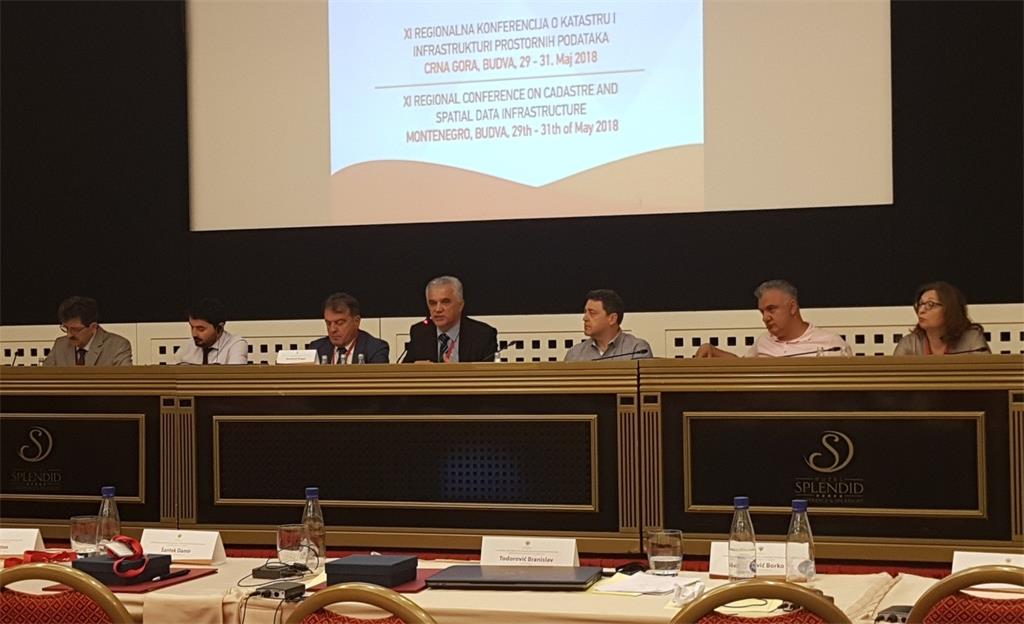 In the following sessions, as the largest donors, colleagues from the geodetic administrations of Sweden, Norway and the Netherlands presented their activities, also the colleagues from Japanese International Cooperation Agencies as well as representatives of international associations: EuroGeographic and UN GGIM.
In the last session, the Managing Director of the Real Estate Department awarded the representatives of the institutions and associations for the participation in the conference. Afterwards, a panel discussion on the vision of the development of cadastral mapping institutions and on their future international cooperation followed. The conference ended with the adoption of joint conclusions and the announcement of the XII. which will be held in 2019 in Bosnia and Herzegovina.
The News were downloaded from
www.dgu.gov.hr