On November 14, 2019, on the Conference, Spatial Data Infrastructure Days 2019, Director General of the State Geodetic Administration Damir Šantek, PhD, officially launched a new portal of the State Geodetic Administration – GeoHrvatska, available at
www.geohrvatska.hr
.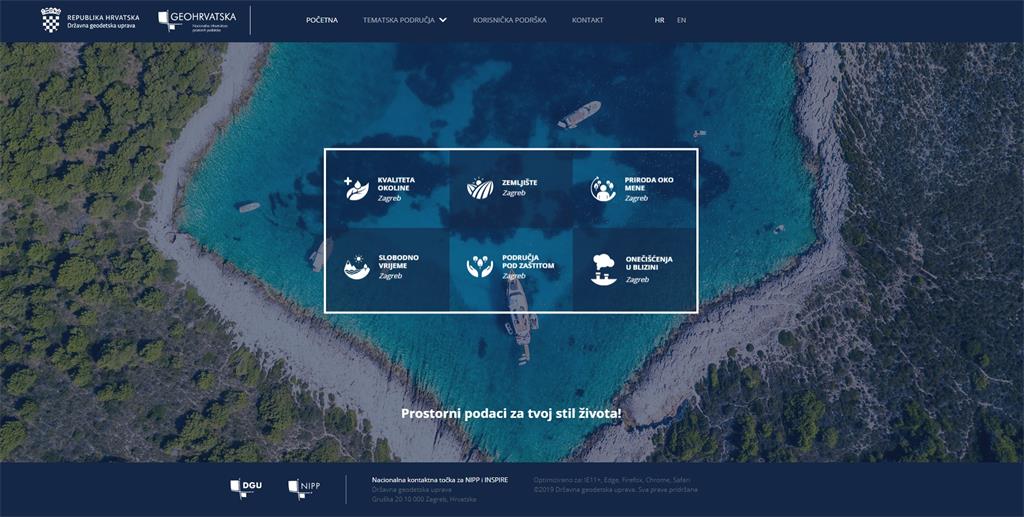 The portal, in a simple, mobile and intuitive way, enables the user to get to know the surrounding area using their location and the official spatial data of NSDI subjects, i.e., public authorities of the Republic of Croatia. GeoHrvatska brings together the spatial data of the NSDI subjects divided into six thematic areas: Environmental Quality, Land, Nature around me, Leisure, Protected Areas and Nearby Pollution. The portal offers users many options, but the emphasis is on viewing data in theuser's location, especially when accessing from mobile devices. When creating the portal, the latest standards and technologies were used and the portal is fully customized for display on mobile devices.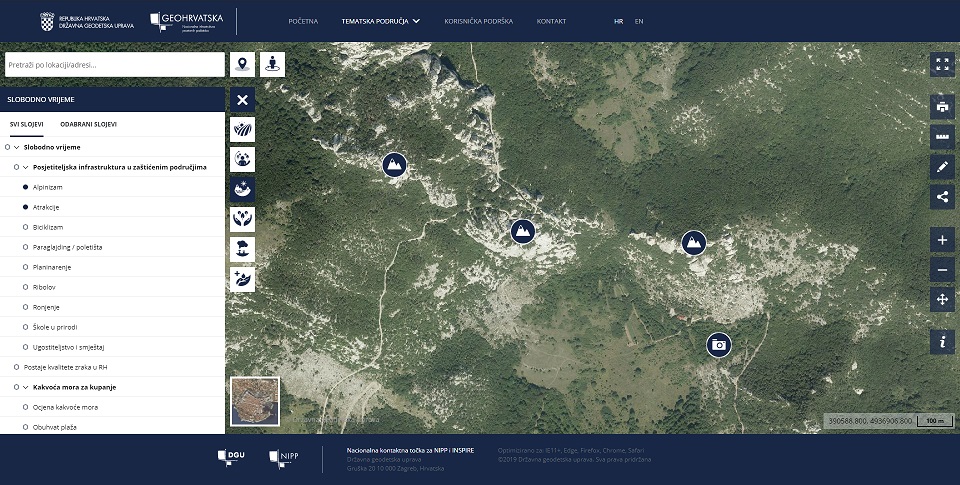 The establishment and development of the National Spatial Data Infrastructure in the past period was primarily focused on spatial data producers, i.e., NSDI subjects and other professional users. For this reason, the need to educate and familiarize citizens, as end-users of spatial data, with NSDI has been recognized.
The long-term goal of developing the portal is to include all NSDI subjects and their data to show the diversity of spatial data of the Republic of Croatia and make it accessible to all citizens, thus increasing the level of transparency of the work of the public authorities.