The process of building of the European Spatial Data Infrastructure based on the INSPIRE requirements and recommendations is now fully in its implementation phase.
See the official INSPIRE Roadmap
This
INSPIRE Interactive Data specification platform
offers INSPIRE data providers two new applications to support them in the implementation of the
INSPIRE data specifications
.
The application "Data Specifications" facilitates the reading of INSPIRE Data Specification – Technical Guidelines documents by enabling to study only selected parts of the INSPIRE technical documentation. Furthermore the selected parts can be compared with the same parts from up to 3 data themes.
The application "Find your scope" supports data providers with identification of the INSPIRE spatial data themes and spatial object types that are relevant to the dataset(s) they administer. This application is foreseen to be useful especially in situations when datasets fall under two or more INSPIRE data themes / application schemas content.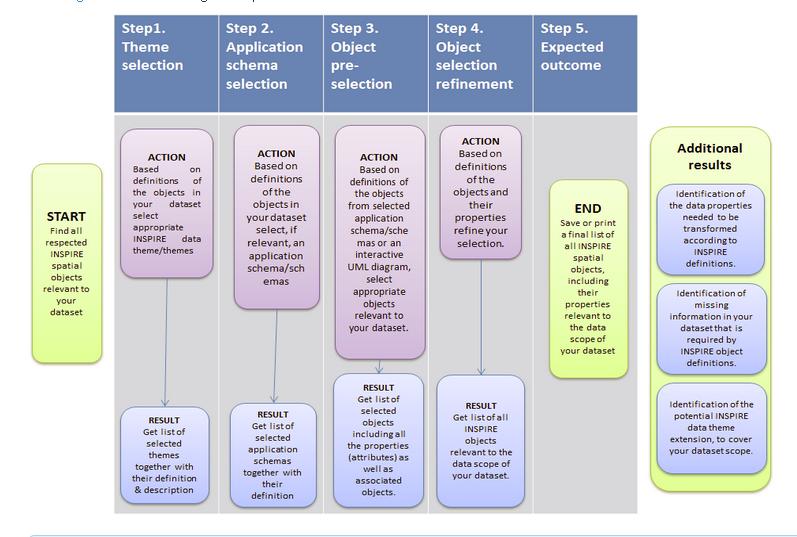 This application was developed in the framework of the official EU INSPIRE Maintenance and Implementation Framework (MIF) defined under work package 1 (MIWP 1) - Improve accessibility and readability of TG.